Corporate Responsibility
Our customer service and product excellence is built on a foundation of responsible and ethical business practice that ensure we remain leaders in what happens behind the scenes, as well as the quality and reliability that our customers and stakeholders experience when working with us.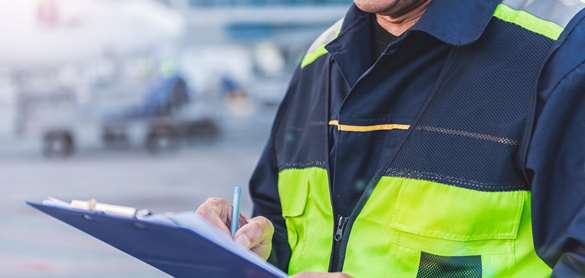 Health & Safety
At the Inland Group of Companies, every single person in our organization commits to looking after the well-being of themselves, their colleagues, our customers, and the communities where we work. Nothing is more important. The Inland Group's record of excellence in workplace and operational safety is achieved by proactively managing risk through our comprehensive Safety Management System (SMS).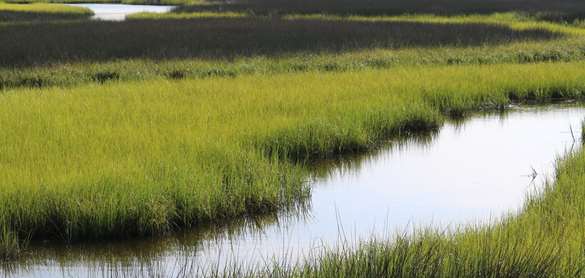 Sustainability/ESG
Unlike some organizations that rely on green logos, the Inland Group's approach to sustainability is both comprehensive and credible. We define sustainability using an ESG (environment – social – governance) framework that employs measurable criteria to address the needs of people and communities, the ecosystem, and ensure growth and economic prosperity.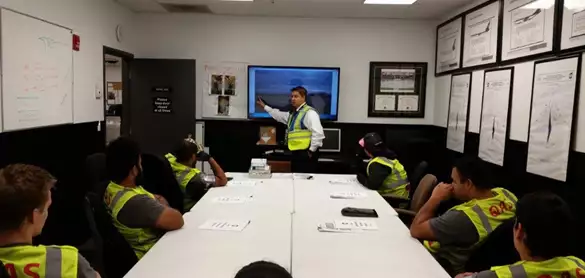 Total Quality
Our Quality Management System (QMS) is based on requirements outlined in SAE AS 6332 and ISO 9000/9001, and includes a comprehensive audit program, robust document controls, management tools, and data analysis, all leading to a culture and program of continuous improvement.
Accountability
At the Inland Group of Companies, we are accountable to our customers, partners, and employees for how we deliver business. We are proud of the achievements we have made and the excellence we continue to pursue.

2022
EcoVadis
ESG Bronze Certification
Our independent EcoVadis rating is the result of a rigorous evidence-based assessment that demonstrates the substance behind our sustainability commitment. This award is a unique achievement for an aviation services provider.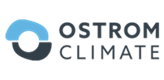 2022
Ostrom Climate
Report on Carbon Credits/Footprint
A cradle to gate life-cycle analysis conducted by leading climate management firm Ostrom Climate shows that the use of Inland's high-quality recycled ethylene glycol (EG) reduces GHG emissions by approximately 19% when compared to use of virgin manufactured EG. Being almost identical in process, our recycling of propylene glycol (PG) likewise provides tangible sustainability benefits.
The Inland Group of Companies by the Numbers
500+
EHS Workplace Inspections (Annually)
$2.6M
Sustainability Initiatives Budget (2022-2023)
450
Process Improvements (CAPA) (2021-2022)
---
ESG (Environmental - Social - Governance)
The Inland Group values transparency and accuracy in performance, that includes measuring our sustainability efforts. ESG uses specific, measurable criteria to calculate and verify a company's positive environmental and social impact. We are proud of our EcoVadis rating (ESG evaluation and rating framework) and continue to strive for further excellence.
---
Safety Management System (SMS)
Our companies share a Safety Management System (SMS) that ensures synergy through standardization and promotes continuous improvement across all companies. Using one comprehensive and integrated framework, the Inland Group SMS incorporates all aspects of occupational health and safety (internal responsibility system), industrial hygiene, aviation/operational safety, industrial safety, environmental management, emergency preparedness and response, and security management.
---
Environmental Management System (EMS)
The Inland Group of Companies recognizes that as a responsible business, we have an obligation to do everything we can to help preserve our environment and protect the ecosystem we all share. It is all about operating in a sustainable manner. We know environmental concerns are high on the list of what is important to employees and our customers, and we are committed to ensuring custodianship and protection of the environment.
---
Quality Management System (QMS)
Based on quality management fundamentals, our QMS supports and guides our activities and service performance, meeting customer and regulatory requirements, and enhancing our effectiveness and efficiency toward continuous improvement. The QMS drives a progressive, engaged and learning culture separating mediocre organizations from those that continually thrive and succeed.
---
Training
The Inland Group of Companies maintains a comprehensive training program that progresses new employees to a level of proficiency where they can safely, confidently, and efficiently perform their job duties. With a focus on safety and operational excellence, the Inland Group training curriculum reflects our commitment to the development and growth of our most valuable asset: our people.
---
Transparency
Communication is a key component of our MVP (Mission/Value/Purpose), and we work with each customer to understand and meet their metrics and reporting needs (content/frequency). Our training program, internal reporting system, and databases all provide valuable information and metrics that is readily available to our customers, ensuring the complete transparency of our performance.
---
Compliance
The Inland Group of Companies services, processes, and performance are structured in a manner consistent with recognized aviation regulatory and standards bodies, including ICAO1, Transport Canada, the Federal Aviation Administration (FAA), equivalent state safety programs, and the International Aviation Transportation Association (IATA) Operational Safety Audit (IOSA). Our SMS also includes elements needed to meet the expectations of federal, state, provincial and local health and safety (workplace safety) authorities, including OSHA and equivalent regulatory authorities in Canadian and European jurisdictions.
---
Recycled Fluid (Type I)
Inland Technologies produces its own aircraft deicing fluid from recycled spent ADF. Our Inland Type I ADF Concentrate® (EG) and Safetemp® ES Plus (PG) are produced from renewable resources and re-manufactured glycols, and meet or exceed the latest specifications of AMS 1424. A recent assessment by Ostrom Climate, leading provider of carbon management services, evaluated the greenhouse gas (GHG) emissions associated with Inland's EG product and certified our recycled fluid has a smaller GHG footprint than virgin EG product.
---
Innovation/Future Initiatives
The Inland Group of Companies has always put a focus on technology and innovation, resulting in a number of patented technologies – the Glycol Guard™, Glyvac™, and the Starcevic Distillation System™. Prior to deployment, we assess and test all new technologies and market innovations to ensure they meet our rigorous standards and perform in all operational conditions.