Search Jobs
The Inland Group of Companies offers employment opportunities throughout North America and the UK. Career fields include: Human Resources, Finance and Accounting, Payroll, Procurement, Operations, Compliance and Training, Environment, Health and Safety, Contracts, Sales and Marketing, Information Technology, Engineering and Maintenance, and Manufacturing. Some of our positions are described below. Please click "Jobs in USA" or "Jobs in Canada" to explore further exciting opportunities.
Deicer
Deicing aircraft from 50 feet in the air is exciting, and it's an important job to keep aircraft and passengers moving safely during the winter season. Our Deicers ensure a safe operational environment, participate in pre-planning for the event by performing checks on equipment, trucks, and servicing equipment with fuel or glycol fluid. We offer a comprehensive training program both in the classroom and on the job to make sure our deicers are ready to provide the highest level of service.
Operations Manager
IDS Operations Managers supervise the deicing of aircraft to ensure proper safety and airline requirements are met. They manage all aspects of the daily operation, from providing supervision of maintenance, flight operations, facility requirements and customer service, to leadership and coaching in order to increase safety and performance. They work closely with the Airport Authority and other operators to build strong airport community relationships.
Ramp Agent
Quantem Ramp Agents ensure our ground handling teams safely load and unload aircraft freight, including the build up and break down of cargo pallets and freight containers. It is critical that all Quantem and customer safety standards are met when operating equipment such as K-loaders, tugs, and dollies, and shipping and security documents are completed and processed properly.
Fleet Mechanic
Our Fleet Mechanics maintain and repair deicing and recovery vehicles across our network of stations. They are responsible for the diagnosis and repair of engines, transmissions, differentials, electrical, hydraulic systems, and brake and pump repair and replacement. With a shared safety responsibility, they work to achieve a safe and healthy work environment for all.
Equipment Operator
The recovery, management, and recycling of spent aircraft deicing fluid at airports is critical to environmental health. Our Equipment Operators work in close proximity to airfield personnel, aircraft and other airfield equipment, and operate recovery equipment and vehicles during and after aircraft deicing to ensure fluid is collected and the least contamination occurs, helping our customers meet important regulatory requirements and protect the environment.
Passenger Services Agent
Quantem Passenger Service Agents greet airline passengers and are responsible for ticketing, gate and jet bridge functions, baggage, and customer inquiries and requests. In addition to ensuring customer safety standards are met and maintained, they are the first line for delivering a great passenger experience.
Jobs That Take Off
A career path rarely follows a straight line - there are always unexpected twists and turns that lead to new and exciting opportunities.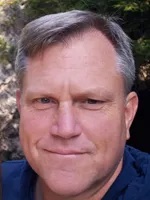 David Hinds
I started at Inland as a contracted operator during the pilot launch of a recovery program at Washington Dulles International Airport back in 1998. After that first season, a full program was launched at both Dulles (IAD) and Reagan National (DCA) Airports, and I was chosen as the Supervisor for the DCA operation.
Read More...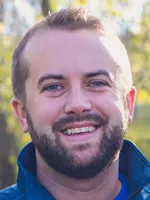 Sam Tilley
In 2008, I was attending Embry Riddle Aeronautical University pursuing a career as a Commercial Pilot, when a fellow student suggested I come work for IDS deicing aircraft at the Minneapolis−Saint Paul International Airport (MSP).
Read More...
Recruiting by the Numbers
~5,000
Total Peak Season Employees
291
Promotions (2021-2022)
71%
Average Returning Seasonal Employees
Our Culture
---

Employment Equity
The Inland Group of Companies is an Equal Opportunity Employer. It is our policy to provide equal employment opportunity for all applicants and employees regardless of race, national or ethnic origin, color, religion, age, sex, sexual orientation, gender identity or expression, marital status, family status, genetic characteristics, disability and conviction for an offence for which a pardon has been granted or in respect of which a record suspension has been ordered.
Inland makes reasonable accommodations for qualified applicants and employees with disabilities. Consideration for all positions in the Company is based strictly upon merit, one's qualifications and skills as they relate to the position for which the individual has applied, and the individual's ability to adequately and safely perform all tasks required for the position. The Company will make reasonable accommodations for qualified individuals with known disabilities, in accordance with applicable law.
---

Commitment to Safety
We take not only the physical safety, but the psychological safety of our employees very seriously. We operate under a Respectful Workplace Policy and recognize the right of every employee to work in an environment that is respectful, free of discrimination, violence, bullying, and harassment of all forms.
Our Open-Door Policy ensures that employees have access to management at all levels in order to address any concerns that might arise in the course of the employment relationship.
---

Benefits
We are committed to a compensation structure which is externally competitive and internally equitable that recognizes and encourages individual performance.
Offer Benefits for all full-time regular and seasonal employees.
Rewards and recognition are purposeful at Inland with an established Service Recognition Program.
Career and professional development opportunities are readily available to our full-time employees. These programs include a tuition reimbursement program; in-house Inland University utilizing the Harvard ManageMentor software platform; a mentorship program; and a succession plan program identifying high-potential employees for stretch assignments, and a defined career path leading to growth of their career.